Vintage Suitcase Kick Drums
Handcrafted in the Smoky Mountains of North Carolina – Est. 2018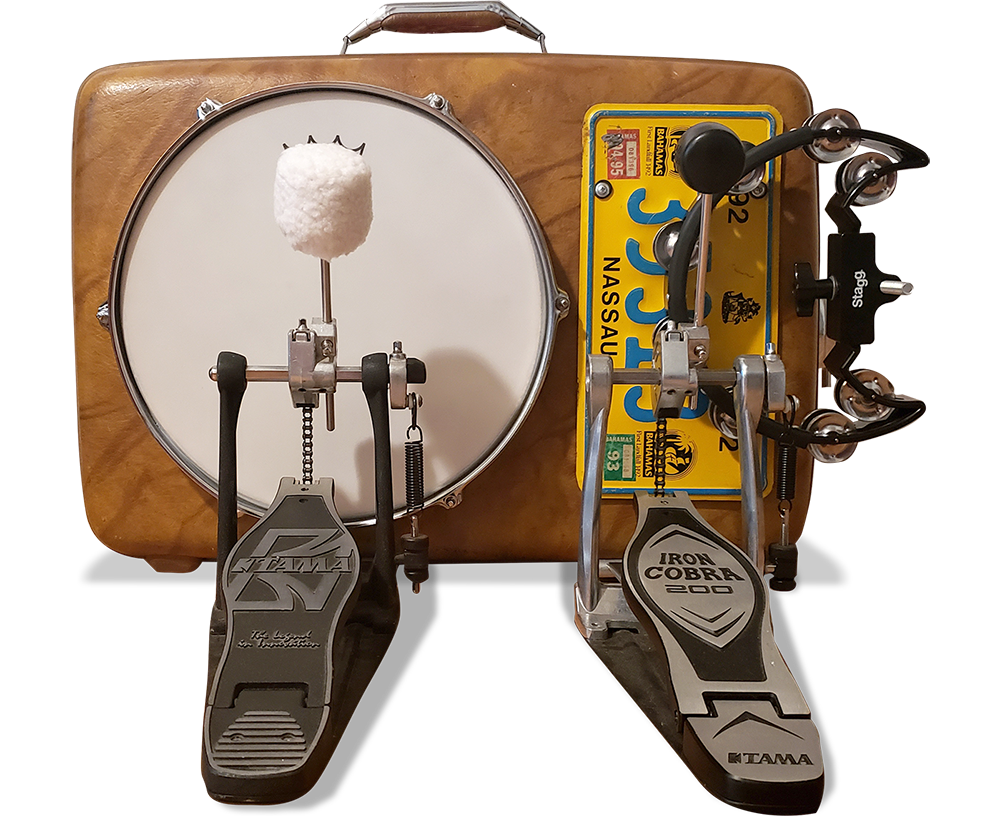 Choose from many pre-built, ready-to-go, models that can get you gigging quickly.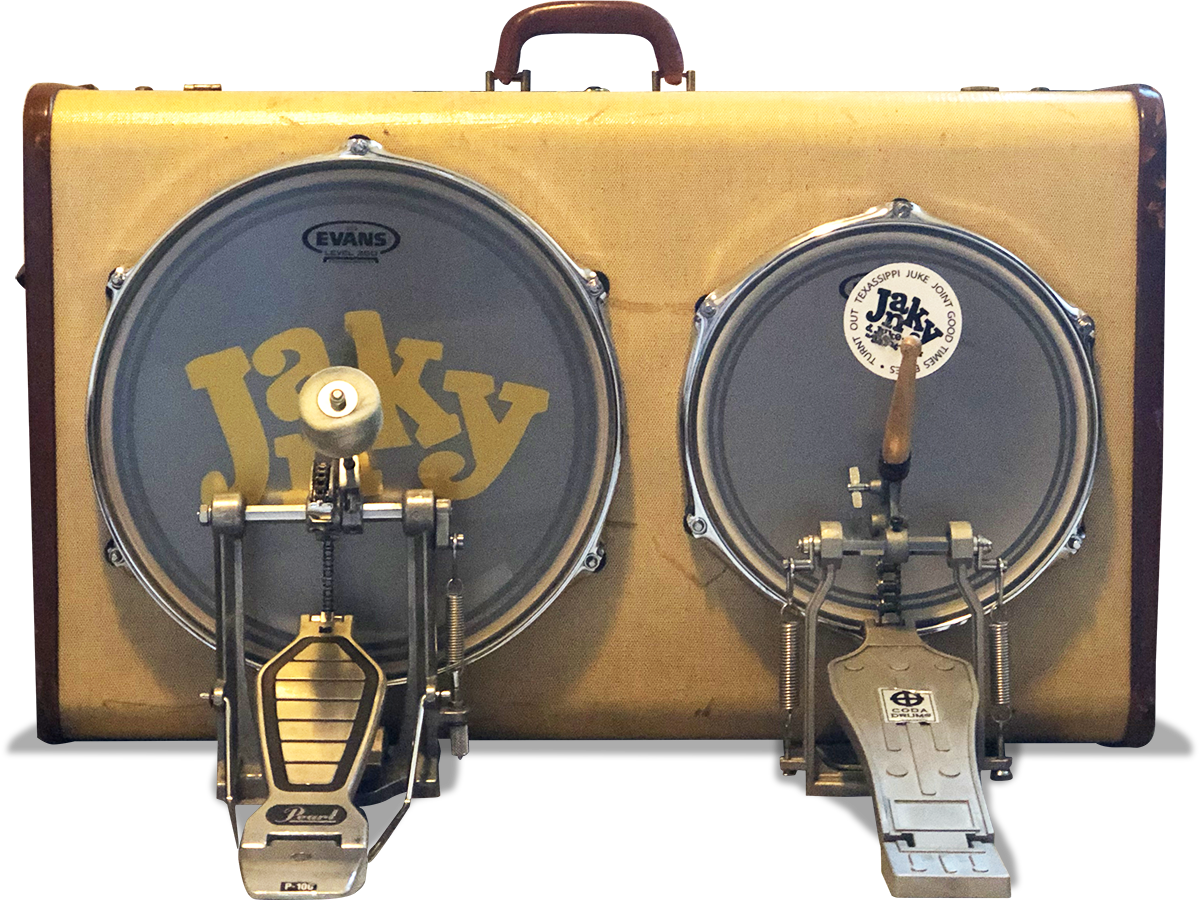 We can build the perfect model for you. Take a look at past custom models and their musicians.
One Man Band Drum Co. Musicians
Here at OneManBandDrumCo. we are so stoked and grateful to have Awesome musicians the likes of Janky and Greg Hoy along with Many more! Just check out our Musicians section here on the site!!! WE are most Excited to have a G.O.A.T. in the OMB Family Sir Robert Kelly Slater 11 X World Surfing Champ.!!! 
We promote all of our musicians to the utmost on all platforms! They always do the same for us and we're forever grateful for their support and hope to have your support soon and we cant wait to promote your OMB music!!! 
Our OneManBandDrumCo. Vintage Suitcase Kick-drums start with a vintage suitcase and made into a gig-ready, foot-stomping companion. We mount a kick drum with a porthole on the opposite side for mic placement. We mount hinged kick pedal mounts to the bottom which doubles as a firm stand for the foot-drum. There are many different variations of percussion setups, the standard being a license plate with a tambourine. There are also options for musicians who want to sit on the suitcase and play or behind the suitcase. 
OneManBand DrumCo. Gallery